We now have a Newsletter! - see Our Newsletter section to find the latest issue.
What We Do
Initiatives and Campaigns
Children's Fair Sponsor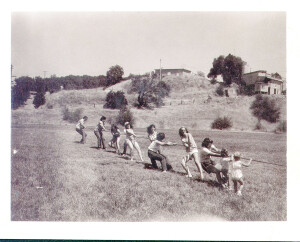 CCCC Sponsors the Annual Calaveras Children's Fair which occurs annually in the Spring. The Children's Fair is a day event bringing together families in the community as well as local children's agencies for fun activities and resource sharing.
National Week of the Young Child Information - Information about Week of the Young Child at the National Association of the Education of Young Children website.
Lights on Afterschool
CCCC helps our community be part of more than 7,500 communities and 1 million Americans in celebrating afterschool programs at the Afterschool Alliance's annual Lights On Afterschool! This nationwide event calls attention to the importance of afterschool programs and the resources required to keep the lights on and the doors open. CCCC is proud to be a Lights On Afterschool National Supporting Organization.
Week Of the Young Child
The Week of the Young Child™ is an annual celebration sponsored by the National Association for the Education of Young Children (NAEYC). The purpose of the Week of the Young Child™ is to focus public attention on the needs of young children and their families and to recognize the early childhood programs and services that meet those needs.
CCCC sponsors activities and promotes the recognition of children, educators and care providers during the Week of the Young Child.